A Beautiful Partnership
While working for another tree company in 2000, Greg met Mia who would become his beloved wife and mother of his 5 children, best friend, and business partner. They quickly became inseparable… like peas and carrots. Working together and building a family together, happy as clams. Mia is a dynamic, fun, kind, unique, creative entrepreneur, full of optimism and moxie. When you call in to our office, she is always ready to say a happy hello, answer any questions you might have, and help connect you with Greg. Mia grew up in Radnor, and Graduated from Villanova University. On their first date, a blind date, Greg and Mia talked about their love of nature, and shared their dreams of finding that special someone to marry and start a family business and filling the house with lots of happy children, just like the old days.
From that quiet Sunday night date over dinner, they embarked together on a journey to make their dreams come true. Together, they began to build Pennsylvania Tree Service, Inc. Their hopes and dreams became one by fusing together their talents, skills, experience, and most importantly their commitment and love for trees and for each other. Like all small businesspeople, it takes guts and gusto, and a tireless positive attitude every single day. And Greg and Mia have all that by the boatload and these two great pals became two gears of one pretty amazing small business.
Decades later, Greg and Mia are still living the dream, and exceedingly grateful for their many blessings.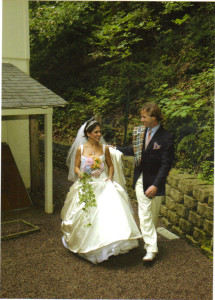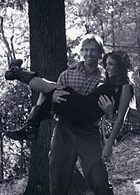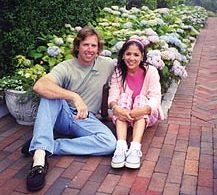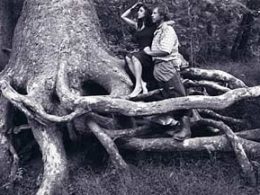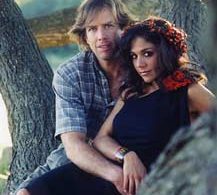 Our Common Goals
Greg and Mia have continued to build Pennsylvania Tree Service, Inc. over these past twenty-some years, and remain as committed to it as they were on day one. Every day is a new adventure for them, and every customer is our favorite.
We have three goals here at Pennsylvania Tree Service: Our first goal is to work as hard and as smart, and as professionally as we can. Our second goal is to serve our customers with the best quality work that is humanly possible. The third goal is to treat Mother Earth with care and kindness; to preserve the natural beauty of our most exceptional nation, the USA.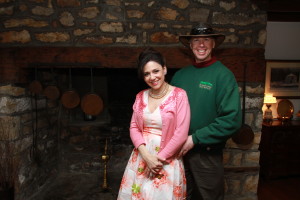 We aim to be promptly responsive to your calls, accountable, professional, and precise while on the job. After we accomplish our work successfully, we always leave the job spotless, clean and tidy. We keep a schedule, and keep you posted, and get the job done thoroughly and as seamlessly as possible. We complete jobs each and every day, all seasons of the year, and are very proud of the work we do. We are really grateful to have your business and to consider so many of our customers our friends by job's end.
Greg works with his crew all week, from dawn to dusk, then joins Mia in the office in the evening to stay in contact with customers, returning calls and emails, doing accounting, and scheduling work for the next day.
Beyond their collective professional qualifications and goals, Greg and Mia truly and completely embody the culture and mission of Pennsylvania Tree Service, Inc. They try their best to represent the company they built with class. We all know that it is a rate treat to do business with ethical people, and ethics is what we are all about.
Greg and Mia are passionate about their work but even more devoted to their home and family. They treasure their family and are dedicated to being the best parents they can be to their 5 beloved children. Even on the longest and most challenging days, Greg comes home with a big grin on his face, ready to spend time with Mia and his children, enjoy some family fun times, and do the work that needs to be done around the house and in the office. Many nights Greg takes over in the kitchen and delights everyone with a delicious meal. He is one heck of a chef!
During those rare moments when Greg is not working, you might catch him riding his motocross bikes, or enjoying all sorts of outside activities with his wife and kids like: fishing in his little boat, skiing, hiking, skating, sledding, bike riding, barbequing, etc. etc. He is truly the best dad that ever was and best husband too. And that means everything to him. Mia has devoted her whole heart and soul to her husband and children; and they enjoy so many happy times together, especially: arts and crafts, reading, music, and enjoying cultural and outdoors activities.
Greg and Mia are good people, they will remind you of our grandparents with their kindness, genuineness, old fashioned civility, and solid work ethic. All of us are customers at one time or another, and we like to know that the person working for us is the kind of person we would like to be ourselves.
Pennsylvania Tree Service Inc. will continue striving to make you proud with our professionalism, commitment, and also with the top quality of the service we provide. It is our promise to you. It is also our intention to make your service experience with us just the very best it can be. We're pretty sure you will adore Greg, find Mia very resourceful, and really enjoy working with them both.
When you are our customer, you are family. In other words, we won't let you down.