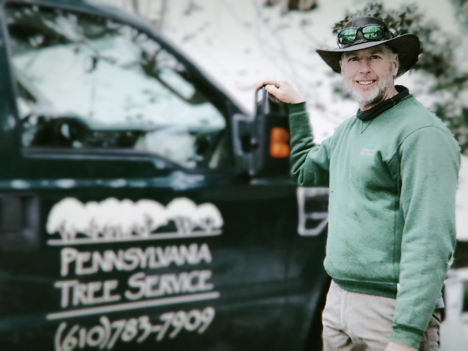 We thank you very much for this opportunity to make your acquaintance.
It is our goal to offer you the best customer service possible.
Should you have any questions about the services we provide, or concerns about the care of your trees, we are always available to address them.
You are welcome to give us a call at anytime, or send over an email, so we can schedule a free estimate with you. If we are on the phone with a client or away from the desk, and you have to leave a message, you can be sure that your call or email will be returned promptly, as one of us is always in the office.
If you find yourself in the unfortunate position of having an emergency tree problem that requires immediate attention, just remember that we are ready, willing, and able to help you 24 hours a day.
Greg, Mia, and the trusty team at Pennsylvania Tree Service, Inc. look forward to serving you.
---