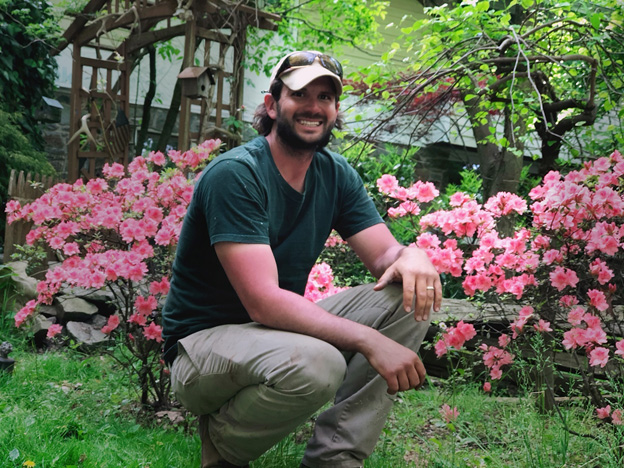 Jeffrey Puco
Senior Management, Arborist, Crew Leader
Working side by side with Greg — since the very beginning of Pennsylvania Tree Service, Inc. — has been Greg's nephew, Jeffrey Puco. What a team these two make! Through every season, year after year, no matter the weather, no matter the hour, Jeff is by Greg's side, and together they accomplish expert tree work – the two of them represent the very best service and quality that can be possible. Pennsylvania Tree Service owes our heartfelt thanks and respect to Jeff who has devoted himself for these many years to working with his uncle; first, as Greg's apprentice and now as the polished, professional and expert arborist he has worked so diligently to become. Jeff is a man of the great outdoors, and embraces everything about arboriculture and the natural world. He also is just about the nicest guy you'll ever meet, and treats every customer like family. He is Greg's right hand and the kind of Crew Leader every company can only hope for. Where would we be without Jeff's hard work, can-do team spirit, good humor, good sense, and pure talent? We simply could not do what we do here in this magnificent company without Jeff's key contribution to the PA Tree family. Thank you Jeff, for being there for Greg, for working so damn hard, and for serving our customers for all these years with such a level of excellence.
When you meet Jeff, and you do business with him, you will understand what a great guy he is: honorable, kind, patient, very highly skilled and truly gifted up there in the trees. He, under the fine tutelage of his glorious uncle Greg, has become a master tree surgeon, a knowledgeable certified arborist, a keen businessman, and a proficient, trusted, and respected senior manager, and leader of our crews.
Jeff is a local fella, grew up in King of Prussia.  He has always been an outstanding individual – his parents and brother are wonderful people too, patriots, strong and loving: the salt of the earth really, people that worked hard for everything they have, and together, built a great family.  Jeff graduated Summa Cum Laude from Cabrini University. Everyday he brings those business management skills and environmental studies skills that he mastered at Cabrini, to make Pennsylvania Tree Service that much more awesome. Today, Jeff lives happily in Chester county with his beautiful and accomplished wife Christa and their beloved daughter Hannah.   We are exceedingly proud of the man he has become and the magnificent life he has built with his soul mate, Christa.  When not hard at work in the trees with Greg, Jeff looks forward to spending time and building fond memories with his family…and yep, inevitably you are sure to find Greg and Jeff out there fishing or hunting together in the woods.  You just can't keep these two guys indoors long! They are true friends.