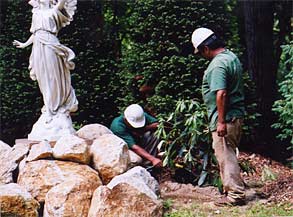 Using the same materials that we use to build hardscapes, we can build decorative walls around your garden, along the driveway, next to walking paths, or wherever you wish.
Q: When is a retaining wall necessary?
We can build retaining walls. They resemble the garden wall, but while they are more practical than a garden wall, we can still build them as aesthetically pleasing as possible.
A retaining wall helps to maintain a level area for building. Retaining walls become necessary when any drastic grade change occurs on your property: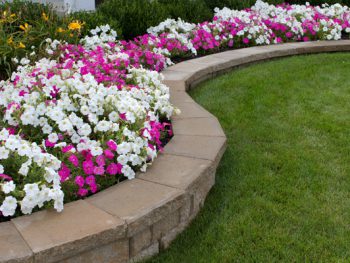 New construction
Grading or re-grading
Naturally occurring dirt run-off
Erosion due to whether like flooding or poor drainage, or draught
Erosion due to poor construction
We can also build or rebuild retaining walls as a preventative measure to inhibit future erosion.